Wreck Diver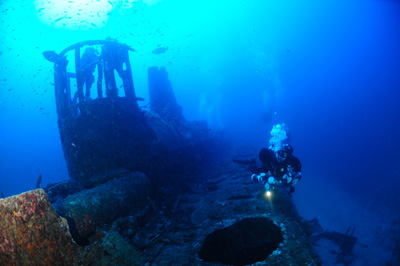 Many Scuba divers find shipwrecks, airplane wrecks and even submerged cars irresistible and are seduced by their allure.
They are stimulated by a need for adventure, a desire to explore far reached places and the hope of discovering treasure to undertake a course in Wreck Diving. Wrecks are a world in themselves, teeming with animal life, history, memories and exciting discoveries.
The Wreck Diver Course gives technical knowledge and limits for responsible, safe and gratifying dives to wrecks which are sunken mysteries in themselves. The student acquires the knowledge, the competence and the experience to be able to see what others can only imagine. The legal aspects of wreck ownership as well as ownership of the objects to be found there will also be explored.