Underwater Photographer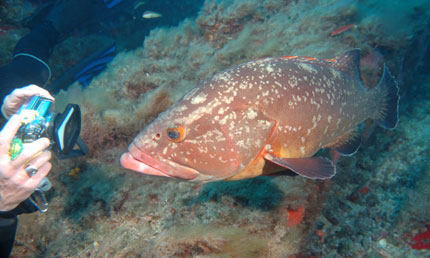 Underwater Digital Photography has become more and more relevant over the last few years.
Deep Diving Academy gives you the chance of completing your training and, at the same time, satisfying your passion for taking photoes.
This course has been organized into four modules, (it takes two evenings' lessons) and is designed to introduce enthusiasts to the world of underwater digital photography.
Topics to be discussed during the sessions:
Physics and water

(light, colour, temperature of colore, underwater vision, lens types, angolo di campo, focusing and exposure, white balancing, use of artificial light, flash and continuous light)

digital photography

(advantages and disadvantages, types of compact cameras, sensors and lens, digital images -pixel, dimensions, resolution-, file format, compression e memory devices, use of automatic and preset mode, use of flash)

underwater photography equipment

(cases for compact cameras, use and maintanance)

underwater shots

(macro photgraphy, environment and portraits, compositional elements of the image, choice of subject according to the environment, behavior when diving, uploading, downloading, copying, choosing, keeping in order, archiving one-s images, notions of post-processing)
The theory sessions will be followed by a practical lesson to be held in the pool, where the following themes will be dealt with:
Preparation and set up of the camera
Shot taking exercises: focusing and stability
Exposure regulation
Use of Flash.