Underwater

s

peleology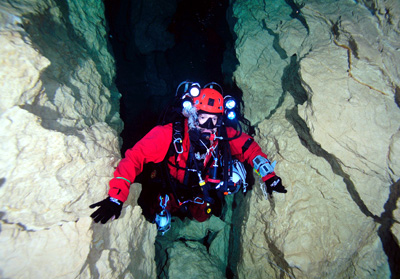 The Full Cave Diver Course is the third training level in the series of courses for correct techniques when diving in caves. Please note that the Full Cave Diver course cannot instruct the diver to all aspects of cave diving or prepare the diver for any possible emergency situation to be encountered.
The course aims at learning and perfecting the skills already outlined in the didactic programme of Cavern and Intro to Cave.
During the lessons, particular attention is paid to the preparation phases of the dive and to perfecting techniques needed in order to be able to dive in caves with maximum safety.
The following topics will be covered:
planning for advanced dives;
exploration practices for various cave systems;
analysis of possible situations which may be encountered.

Download Full Cave Diver Course