Scuba Instructor with SDI/TDI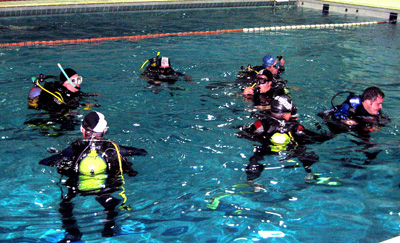 The Instructor Course allows one to become a SDI Instructor (Scuba Diving International) and also to become a member of the most innovative didactic agency. The agency was founded by Technical Diving International (TDI), which is the most important and referential organization for technical scuba diving in the world.
SDI caqn boast that it is capable of presenting recreational diving through the experience of technical diving. SDI was set up with the certainty that old fashioned underwater diving practices need to be revised in the light of enormous technological progress over recent years and that training must prepare the student for underwater diving in a practical way.
The standards of the SDI study programme has been conceived in order to guarantee the safety of course participants, with great emphasis on the fun aspect of underwater diving.


Download the presentation of the Instructor Course