Underwater lifesaving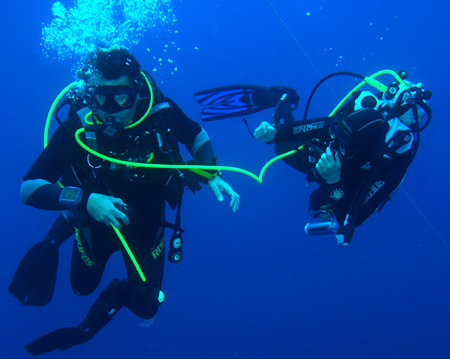 What best describes the Rescue Diver Course?: challenge and gratification.
This couse will widen your knowledge and you level of experience. Rescue Divers learn to look beyond themselves, looking after the safety and wellbeing of other divers.
The Rescue Diver Course is one of the most difficult ones, but it is also one of the most rewarding ones, because the skills obtained are of a high level.
The Course objective is to train Rescue Divers , preparing each student to prevent dangerous situations in the marine environment, as well as the management of emergencies and problems. Many Scuba experts claim that this is the best course undertaken in their diving lives.
The following topics will be discussed during the course:
self help and stress for divers;
emergency management and equipment needed;
help for divers with a panic reaction;
protocol for artificial breathing in water;
exit from water;
underwater accident scenes.