Become an Underwater Guide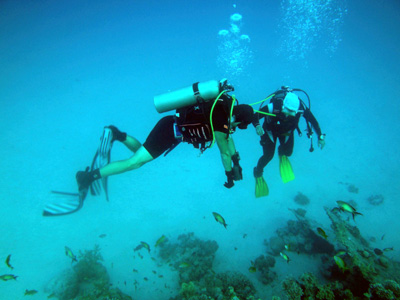 The path to becoming a Scuba instructor begins with the Divemaster Course.
All licenses in the study course must have been successfully obtained in order to have access to this course. The student, with the help of their instructor, will perfect their abilities in water and will bring their technical knowledge up to a professional level.
The course may be easily divided into modules and may be carried out one piece at a time. The student will learn to supervise activities in water and help with training. The Divemaster license allows one to monitor and conduct underwater training activities in any environment.
Divemasters can accompany divers during underwater expeditions and can train beginners in Scuba Centres.