Decompression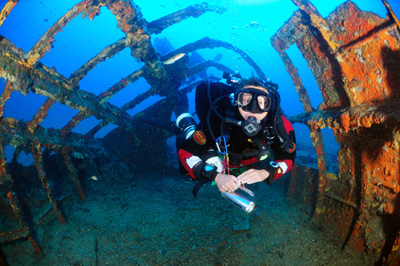 The Decompression Course is extremely interesting and traditionally, it has been considered a fundamental course for those who wish to pursue the didactic path which leads to specializing in deep diving  with or without ternary mixes.
Four dives in free water and four to six theory sessions are planned during the Decompression Course. The theory sessions include talks on:
physics and physiology of diving;
decompression;
equipment;
planning your dive;
emergency proceedure;
decompression techniques.
During the Decompression Course the theme of how to achieve completely independent diving will be discussed; through careful training, the student should be able to demonstrate sufficient capacity for prep-planning based on:
personal consumption;
methods for reaching the goal;
ability to respect the dive plan;
group dives and group diving;
analysis of emergency situations and their solutions.

download the Decompression Course presentation