Deeper is Better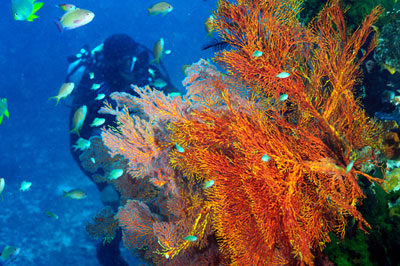 Enrolling in the Advanced Adventure Diver Course means experiencing real adventure.
This is the successive stage to the first level of Open Water Diver. The course objectives are to introduce the student to a set of five specialized diving activities during five different course dives. One of these dives must be Deep Diving (up to 30m) and another must be Underwater Navigation, while the other three may be chosen from among the other specialization we offer (like night diving or shipwreck diving).
The development of these abilities will make your dives much more fun and will always be undertaken in total safety.
Sessions in the pool are not obligatory for this course: in any case, we normally do a general revision of the exercises we do in the pool, in order to improve skills and get fit.
These dives will increase your experience and competence, refining basic abilities with practice.
Students must have completed the Open Water Diver License and be at least 15 years old (12 for Junior Advanced Water Diver) to enroll in this course.